Hawaii is one of the most stunning locations on the planet, both on land and under the water. Located 2,500 miles away from the nearest continent, Hawaii is the most remote archipelagos on the planet. As Hawaii is so remote, this means more encounters with species that you wouldn't normally see in other places around the world. The best thing about diving in the waters surrounding Hawaii and its islands is that no dive is the same. In addition, visibility is pretty much excellent all year round. As well as great visibility, there are many species endemic to Hawaii, so this can provide one-off experiences to those who have never visited these waters before.
Where is Hawaii?
Top 6 Dive Sites In Hawaii
Manta Ray Night Dive, Kailua Kona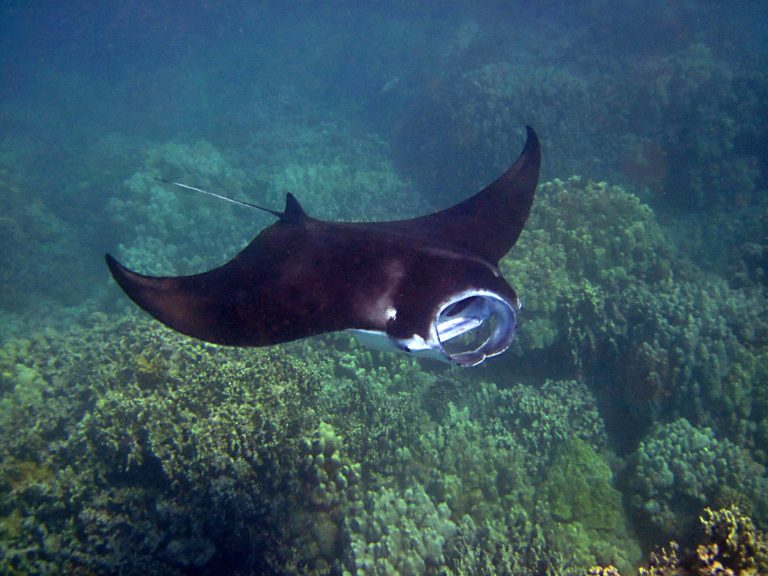 Manta Ray, Hawaii
Listed as one of the top dive sites and experiences on nearly every top 10 dive sites list there is, the Manta Ray Night Dive is an experience like none-other. Large lights are built into the ocean floor, which attract unbelievable amounts of plankton to the area, which in turn provides a smorgasbord for the majestic Manta Rays of Kona, Hawaii. However, watch out because the Mantas like to come so close to you that you usually have to duck out the way, before they whack into you. This is nature in all its glory and if you're traveling to Hawaii, then make sure you don't miss out on this unbelievable experience.
Sea Tiger Wreck, West of Waikiki, Honolulu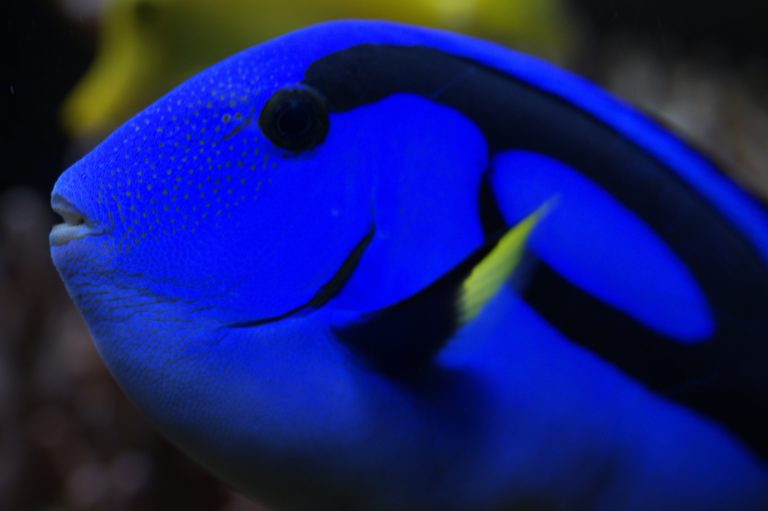 Surgeonfish, Hawaii
The Sea Tiger is a former Chinese trading vessel that was confiscated in the early 1990's for carrying 90 plus illegal immigrants into Hawaii. The Sea Tiger was then purchased by 'Voyager Submarines', cleaned up and then sunk as a part of a dive enrichment effort. The wreck stretches approximately 45 meters and boasts some of the most spectacular sights.
With the plethora of marine species that have made this wreck their home, its pretty hard not to see why this dive site made it to our top 6 list. Residents of this wreck includes; 6ft sea turtles, white tip reef sharks, moray eels, eagle rays and huge schools of fish, just to name a few.
Divers are able to penetrate the wreck with the correct dive certifications, entering through the cargo holds and bridge. Even though there is some miner degradation, the Sea Tiger is still in relatively good shape, making it an amazing experience for wreck diving enthusiasts.
Back Wall of Molokini Crater, Maui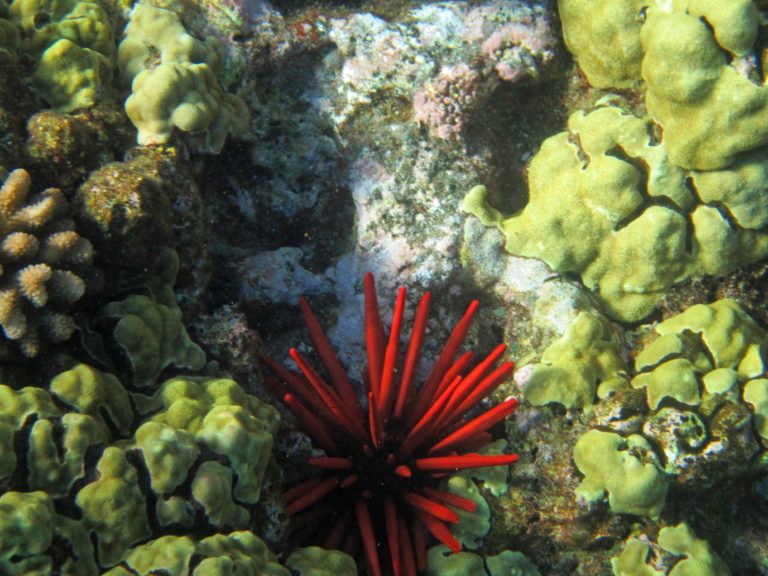 Stunning Coral, Hawaii
This spectacular dive site often has a slight current, however it's more or an intermediate to advanced dive site due to its unique ledges and wall drop off. This is a great spot to enjoy a leisurely drift dive. Due to its depths and lack of a bottom, the visibility reaches well over 30m, which is great for seeing wildlife including sharks, manta rays, dolphins and even whales during certain seasons.
The Forbidden Island, Niihau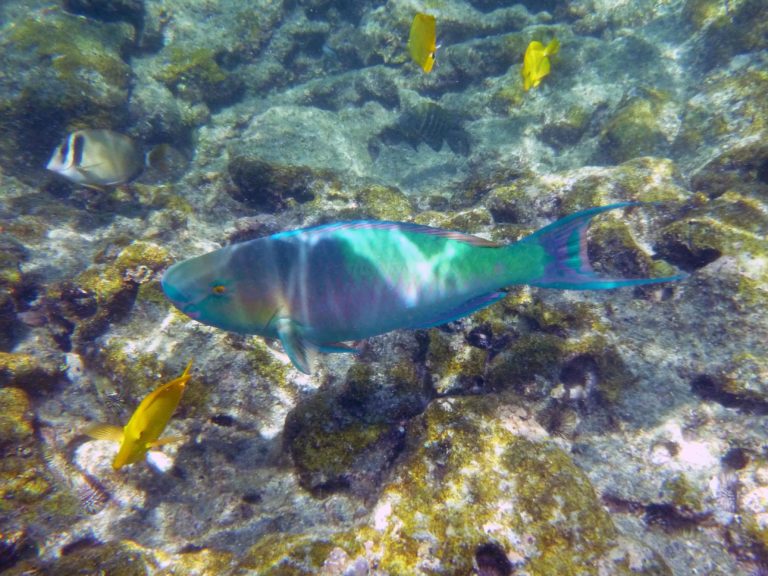 Rainbow Fish, Hawaii
This amazing dive location can only be accessed from late spring through to the beginning of autumn, as the winter brings swells that are too big to take on as a diver. This is a dive for experienced divers only. There are a number of dive spots at this location, from relaxed dives over 5m of pristine and beautiful corals to walls that drop below 60m. You'll find spinner dolphins and even monk seals at this location as well as some rare species of fish and plenty of stunning coral.
The Cathedrals, Lanai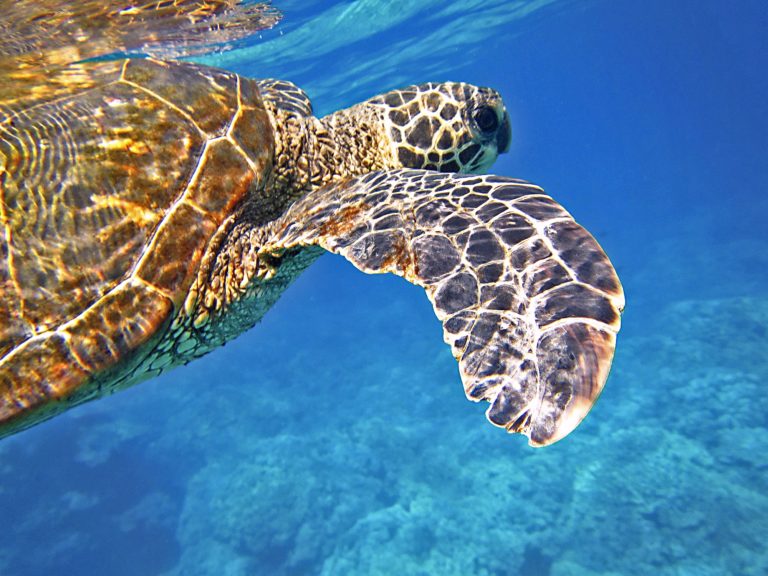 Turtle, Hawaii
If you ask any diver who has been to Hawaii, what they would class as a great dive location, the Cathedrals is usually their answer. The depth of this location is around 18 to 20 meters, visibility is excellent and every level of diver can enjoy this dive. The two pinnacles that form the Cathedrals can be used as a great wall dive, as well as providing stunning arches and exciting caves to explore. The caverns roofs have heights of up to 6m and are covered in lava rock that lets in little bits of light from the surface, similarly to a stained glass window.
Corsair, Oahu
The Corsair airplane wreck is found roughly 3 miles away from the Hawaii Kai marina. It sits in 35m of stunning blue pacific waters and is in an upright position. Due to its location, the waters are quite rough, so this is for advanced divers only. The plane sank in 1948 and was originally on route from Pearl Harbor when the captain noticed the fuel gauge was going down quite quickly. He thought it was a faulty gauge and decided to continue on with his journey, when the plane suddenly began to splutter. The captain managed to land the plane safely in the water and it then sank with no damage. The captain was later rescued.
Divers are able to penetrate this wreck, however be aware that the yellow margin moray eels like to make this wreck their home, and are not keen on scuba diving invaders. Larger marine life also like to hang out around this airplane wreck with stingrays, sharks, tiger sharks, rays, manta rays and even during certain seasons, whales like to swim by. This is an excellent dive site that should not be missed, if you're planning a trip to Hawaii.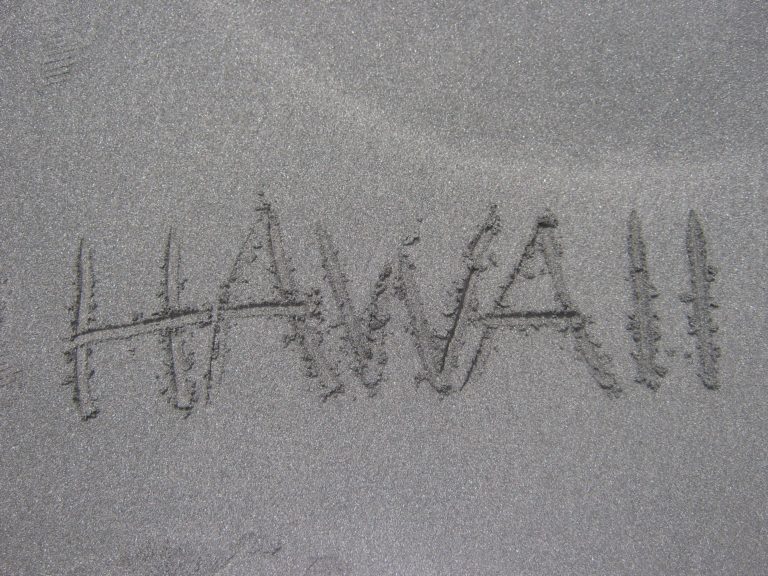 Hawaii
There are so many amazing dive sites found around the islands of Hawaii, so if we have missed any off this list, please let us know about them in the comment box below!