World travel can be expensive. But you can experience exotic locales in immersive virtual reality for little or no cost at all. With Samsung Gear ($99) or Google Cardboard ($8), any iPhone or Android smartphone can be turned into a virtual reality device.
Content for tourism is one of the first categories to really take off in VR, allowing you to experience being there without really going there. VR travel apps can both help you experience a place—or a specific resort, city, museum, hotel or cruise ship—before you take the plunge. Or, it can replace actual travel altogether if you'd rather experience a place vicariously.
Here are our favorites for where to take your first virtual trek.
YouVisit
Want to experience a sailboat cruise off the coast of Croatia? YouVisit is one of the best-designed apps dedicated specifically to virtual reality tours. In addition to thousands of travel destinations, they also feature college campuses, businesses, hotels and restaurants. The tours include 360-degree video as well as 360-degree interactive panoramic photos. Navigate by looking, no buttons or controllers necessary.
Free on Android, iOS and Gear VR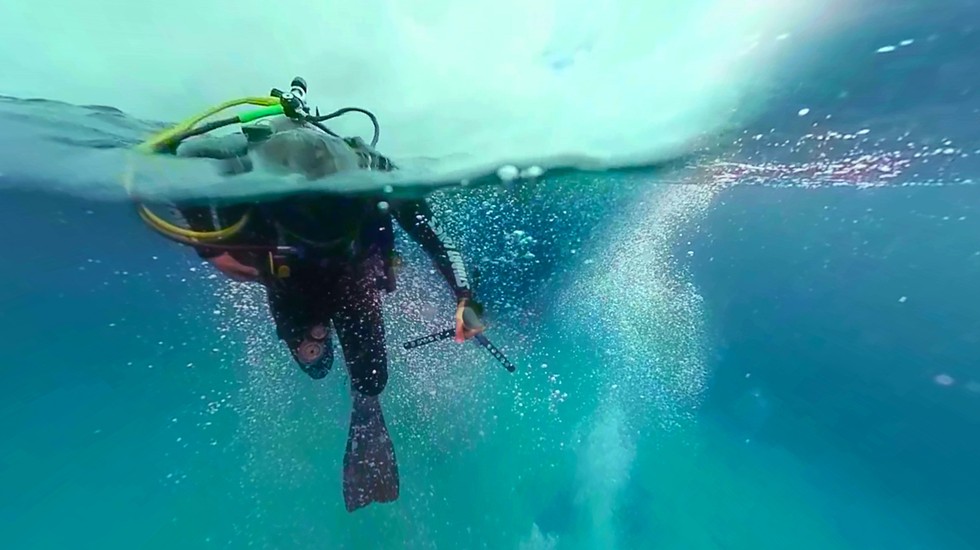 Dive with sharks on Discovery VR.
Google Street View
This VR app supports both iOS and Android devices, which means you can literally go pretty much anywhere in the world—though, unfortunately, you have to take off the headset to interact with the app. Plus the app is free on both Android and iOS.
There's also an unofficial StreetView VR app, also free, for the Gear VR, by YoutopiaVR, which pulls in Google Street View data. The app has a great navigation interface: You just tap to skip ahead to the street you're on, or do a long tap to bring up the map. You can zoom in and out and jump to anywhere in the world, or click on the microphone and say the name of a place and you are there. Say "Eiffel Tower," for example, and you're transported to the spot, above Paris, looking down. It's awesome.
The app also has a voice-enabled group functionality, so you can virtually visit places with your friends. Now if I only had a friend with a Gear VR, I could try it out.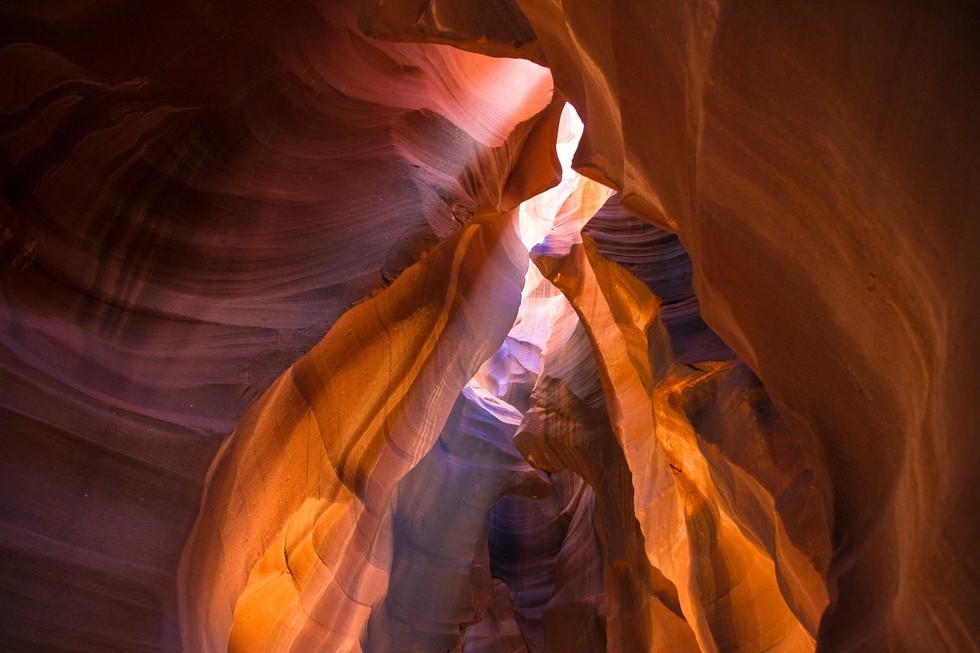 Travel virtually with a friend with StreetView VRPhoto courtesy of StreetView VR
Discovery VR
The virtual reality studio from Discovery Networks specializes in you-are-there extreme experiences such as scuba diving in shark-infested wrecks and and flying through a remote canyon on a zipline. The app itself isn't available on Gear VR, but some of the content can be found on Gear VR's Milk VR and Hulu VR video apps.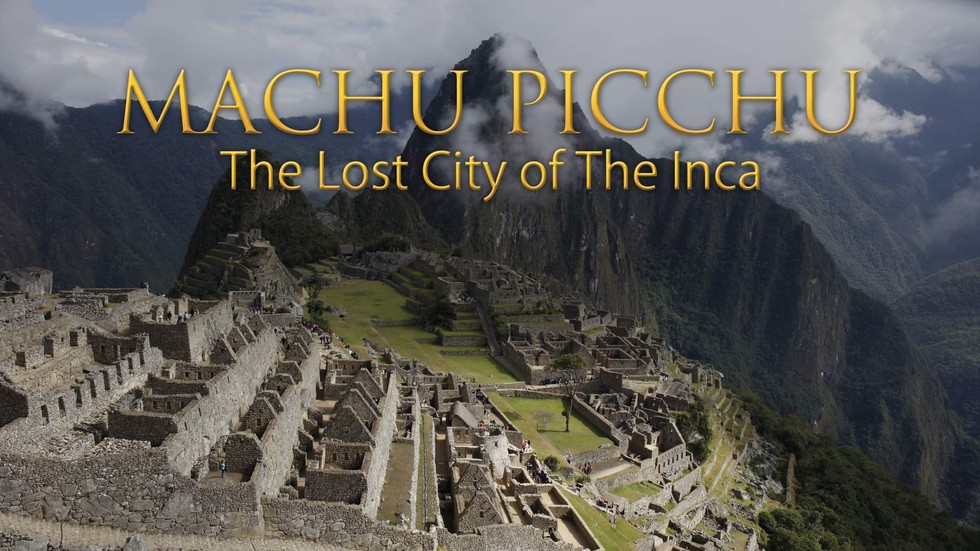 Jaunt VR lets you tour Machu Picchu from your living room.
Jaunt VR
One of several VR studios to emerge over the past few years, Jaunt VR has a selection of incredibly high-quality travel VR videos including Nepal, Machu Picchu, Syria and Jerusalem. Travel is just the beginning at Jaunt, which also includes VR films, music and sports.
Free on Android, iOS and Gear VR.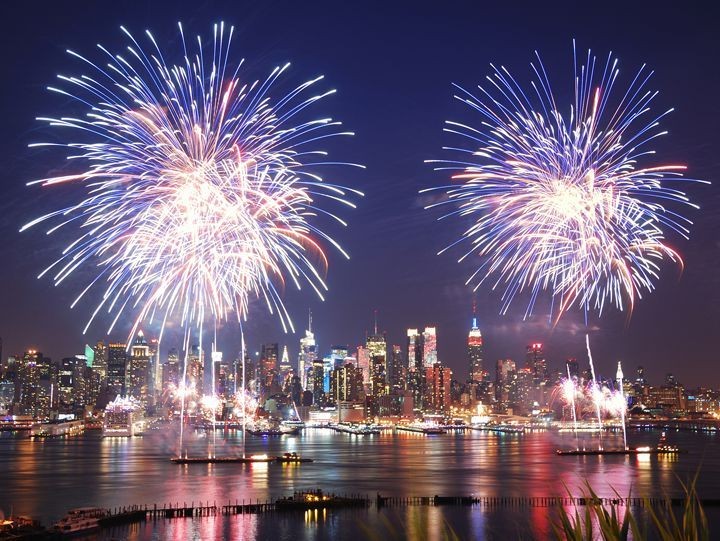 Ascape lets people upload their own VR travel pieces—or check out destinations they're considering.
Ascape Virtual Travel & Tours
Ascape is all about finding inspiration for travel. The service has more than 100 virtual tours of gorgeous destinations around the world including resorts, cities and experiences. Navigate by touching the screen, so be prepared to access the phone frequently. If you're a virtual auteur, you can become a producer for Ascape, and make money from your own videos.
Samsung Milk VR
Primarily a movie app, Milk VR also offers immersive video tours, such as Chicago, romantic Italy, New York's Times Square and many more. However, only the Gear VR version of the app works with a headset, specifically the Gear VR headset. Unfortunately, the standard Android version does not support Google Cardboard viewers, but simply shows a video that allows you to look in different directions by turning the phone or swiping the screen.
Free on Android and Gear VR.
YouTube
All YouTube videos are playable in immersive virtual reality on Android phones – search for your destination and "360" or "vr" or filter for "360 videos." Then look for the cardboard symbol at bottom right or behind the three dots setting symbol at top right. Traditional videos are shown on giant private movie screens, while 360-degree videos are shown in immersive virtual reality. On Gear VR, the work-around is to use the Samsung Internet browser app and surf over to the YouTube site. There is no iOS support yet.
Free on Android.
Orbulus
Combines crisp 360-degree panoramic images with sound loops to create a "frozen moment in time" effect. Orbulus videos include the ability to experience New Year's fireworks on Hong Kong Harbor, a view of the Northern Lights and even the ability to stand on Mars. Navigate by looking, no buttons or controllers necessary.
Sites in VR
Panoramic photos of of landmarks from Turkey, Egypt, Saudi Arabia, Syria, Morocco, Kuwait, Yemen, Macedonia, Holland, Belgium and France. Very user-friendly interface but the photos themselves are not interactive. Navigate by looking, no buttons or controllers necessary.
Flickr VR
Experience 360-degree Flickr photos in immersive virtual reality on your Gear VR headset. Not yet available for iPhones or Androids yet, but you can check out the Orbulus app instead.
Free on Gear VR.
Single destination apps
In addition to the apps above, many developers are releasing virtual reality tours for individual destinations. You can see Tokyo, London, Cyprus and even Paris. Maybe a trip to the Big Apple is something you've dreamed of—or the Caribbean is more your speed. To find others, search for the name of your destination and the keyword "VR" in your app store. Plus, here are a few more to get you started for your next virtual escape:
Liege Cathedral, in Belgium
Neon Museum in Las Vegas, NV
(Free for Android too)
Toumanian Museum in Armenia